Vehicle Simulation

Vehicle Simulation Management Platform


Platform Focus:
The vehicle simulation management platform, by supporting the automation of collaborative work, simulation operation, and simulation results
that are processed during new product development,increases the operating efficiency of simulation-based design flow, and adapts design flow to
the Vehicle Analysis Department and the Vehicle Engine Department.

Introduction to Solution Scheme:
"Platform" and "Model" are the keys for the function of the targeted and professional simulation management system. The SYSWARE vehicle
simulation management platform takes "engineering middleware" as its core technology, and adopts modular configuration technology to satisfy
enterprises' customized business requirements. By building up the independent engineering application system with "industry components," the
platform realizesthe "modelization of engineering experience, integration of application software, collaboration of product simulation, and
standardization of task flow." The functional architecture of vehicle simulation management is shown below: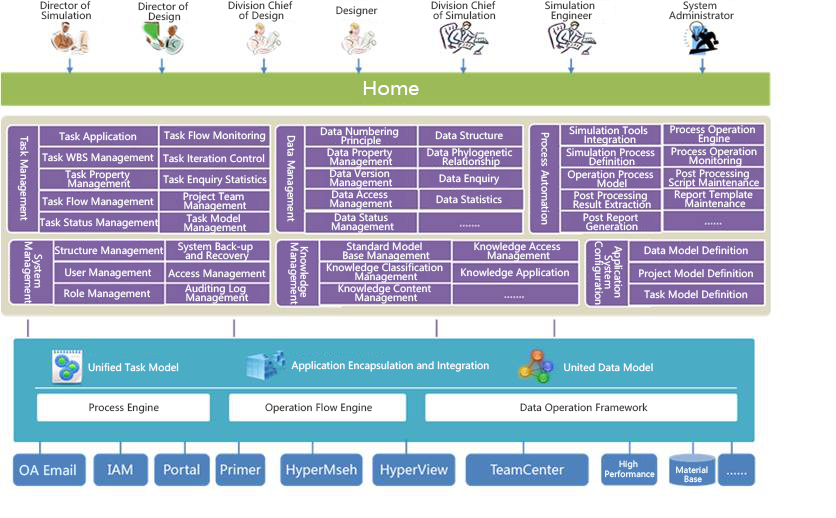 Application Case
Beiqi Foton Motor Co.,Ltd.: Simulation Management Platform Construction Project.
Guangxi Yuchai Machinery Group Co., Ltd.: Product Application and Development Project.