Industrial Electronics

Industrial Electronics R&D Platform


Platform Focus
The solution scheme, which is adapted to the professional process of industrial electronics engineering, features consistent application of MBD
and MbSE methods.
The industrial electronics R&D platform provides an enabling infrastructure for the operation of model-based system engineering methods,
and supports the operation of the model-based design flow in the R&D of an avionics system.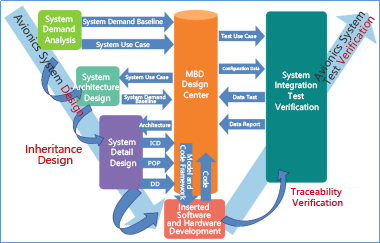 Based upon the independently developed SYSWARE engineering middleware, the platform consists of the functional APP layer, common
platform layer, middleware layer, and resource layer. The functional APP layer boasts all forms of SIP function display. The common platform
layer, as a support of the functional APP layer, provides a fundamental data center service, user/access management service, and
search/result service. The middleware layer, by adopting SYSWARE data, process, and middleware, realizes the matchmaking among data,
application, and device in the resource layer.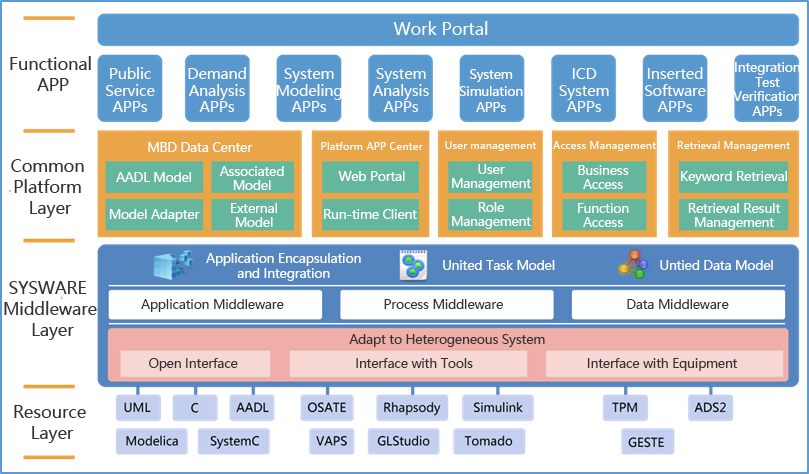 The implementation of solutions to the industrial electronics R&D platform improves ability in avionics system R&D, helps to practice the MBSE
concept and lower the threshold, enhances the analysis and troubleshooting efficiency of the avionics system, advances the competence
in knowledge accumulation and application for the forging of enterprise core competitiveness, and improves model R&D management capacity.

Application Case
Commercial Aircraft Corporation of China Ltd.: Commercial Aircraft COMAC integrated development platform Chinese.
Aeronautical Radio Electronics Research Institute: Integration and R&D platform of the avionics system.